Get Ahead For Business
Get aHead for Business
About Get aHead for Business
Get aHead for Business is an entrepreneurial business curriculum for high school students that combines interactive classroom learning with real-life experience. The curriculum develops creative and critical thinking skills by immersing students in the experience of starting, running and growing a business in their school.
How Does the Program Work?
Request the FREE curriculum, teach the curriculum, start a school-based business, enter our business competition.
Curriculum Outline
Starting a Business 101 – Entrepreneurial Thinking
1.1 Entrepreneurship Defined
1.2 Are You an Entrepreneur?*
1.3 Entrepreneurs in a Market Economy
1.4 Economics of One Unit of Sale
1.5 Opportunity Recognition*
Business Identification and Selection
2.1 Creativity and Innovation
2.2 Which Business is Right for You?
2.3 Cost of Operating a Business
2.4 The Mystery of Marketing*
2.5 Your Competitive Advantage
Financial Management
3.1 Financing Your Business*
3.2 Record Keeping
3.3 Income Statements
3.4 ProtectingYour Business
Running a Business 201 – Competitive Strategies
4.1 Business Definition
4.2 Your Marketing Mix
4.3 Promotion*
4.4 Break-Even Analysis
Customer-Centered Service
5.1 Managing Yourself and Others
5.2 Successful Sales
5.3 Customer Service
5.4 The Art of Negotiations
Business Operation
6.1 Managing Cash Flow
6.2 Analyzing Your Financial Performance
6.3 Ethical Issues in Business*
6.4 Giving Back
Why Offer Get aHead for Business?
Approved for Advanced Pathways credit through Colorado Community College System download here
Students are able to recieve High School economic credit if approved by the school district
Cross walked the curriculum with the national business and marketing content standards to ensure alignment
Cross walked the curriculum with the agricultural business standards of Colorado

Your school-based business can help sustain your program by generating revenue and profit!
The Get aHead for Business curriculum is FREE thanks to support from KeyBank.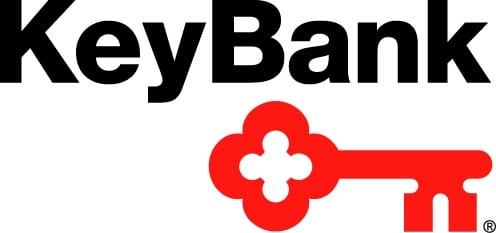 For more information about Get aHead for Business, call Maura at 303-320-3213.