Supporters
Sincere Thanks to Our Supporters!
$50,000+
*
*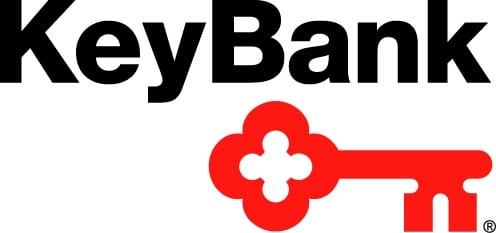 *
$20,000+
AAA Colorado*
The Anschutz Foundation
Cambiar Investors*
Cherry Creek Shopping Center
Daniel and Janet Mordecai Foundation
Denver Post Educational Services
Janus*
The Boeing Company
The Rollie R. Kelley Family Foundation Colorado Container Corporation
JJP Family Foundation/Jack and Judy Pottle
Ronald McDonald House Charities of Denver
State Farm Insurance
$10,000
Altitude Digital*
BKD, CPAs and Advisors
Boettcher Foundation
City of Lakewood
CoBiz Financial*
Colorado Federal Savings Bank
Colorado Public Radio
Community First Foundation
Daniels Fund*
Deluxe Corporation
First Data
FirstBank Holding Company of Colorado
Fun Services
King Soopers
Lutheran Medical Center
Newman Family Foundation*
Rocky Mountain Hospital for Children at Presbyterian/St. Luke's Medical Center*
Schlessman Family Foundation
Schomp Automotive
The UPS Foundation
U.S. Bank
University of Denver*
Xcel Energy*
$5,000
Alpine Bank*
Bandimere Family Foundation
Bank of the West
BBVA Compass Foundation
Linda and Don Childears*
Colorado Lending Source*
Colorado Rockies Charity Fund, a McCormick Foundation Fund
Richard and Lou Ann Dalton
Denver Active 20-30 Children's Foundation
Edward Madigan Foundation
First National Denver*
Fulcrum Foundation
Greenlee Family Foundation
IMA Foundation*
Ingrum Sports Production Network*
Jackson National Life Insurance
Lesley and Richard Jennings
JPMorgan Chase Bank*
Lazarus Investment Partners, LLLP*
Legacy Bank
MarkWest Energy Partners, L.P.
McDonald's USA/Rocky Mountain Advertising Cooperative Association
McWhinney
MDC / Richmond American Homes Foundation
Madge M. and Joseph T. Mohar Charitable Foundation
Nord Family Foundation
Susan Oh*
The Piton Foundation
The Rifkin Foundation
SJP, LLC
Skate City of Colorado
June Travis*
Vectra Bank Colorado
Viamedia TV
Louise and Philip Vigoda
Pam and David Wolf*
$2,500
Aims Community College*
ARRIS*
Bank of Colorado*
BKD, CPAs & Advisors*
Brown Brothers Harriman & Co.*
Bryan Cave HRO*
The Community Colleges of Colorado*
Eide Bailly*
Essential Investment Partners, LLC*
FirstBank Holding Company of Colorado*
Fisher Capital*
GE Johnson Construction Company*
Haynes Mechanical Systems*
Starz Entertainment LLC*
Northstar Commercial Partners*
Scott and Christine Simon*
Vectra Bank Colorado*
*Indicates supporter of Celebration for Young Entrepreneurs.