Recent studies 

 demonstrate that entrepreneurship education helps students develop skills that will help them in school and in life.  YouthBiz engages youth who live in poverty and who attend under-resourced schools, developing their mindsets and skills in new ways and through opportunities otherwise inaccessible in their schools or afterschool programs.
Support YouthBiz and enable youth to learn, think, speak, and act like an entrepreneur.  For more information about any of the programs listed below, contact Tobin Truslow, Vice President Business Partnerships and Development at 303-320-3208 or ttruslow@yacenter.org.
Mary Spillane, Director of Community Impact for Comcast's Mountain West Region
"Comcast believes success starts with opportunity. We value investing in programs like YouthBiz that help young entrepreneurs gain the skills needed to compete in the 21st-century economy and propel their success in life."
Join us to celebrate the accomplishments of Colorado's top entrepreneurs at the Spotlight On YouthBiz Stars Gala each fall. This beloved gala is the culmination of our youth business competition where kids running real businesses compete in one of three age categories. The winners are paired with a Presenting Mentor, a distinguished Denver business leader, and receive a cash prize.  Individual tickets and table sponsorships are available. Learn more.
YouthBiz Lab is a hub for youth entrepreneurship learning, innovation, collaboration and exploration at Young Americans Center for Financial Education in Denver.  Bringing the YouthBiz Lab to life takes the support, skills and drive of an entire community: entrepreneurs, investors, civic leaders, educators, facilitators and community partners.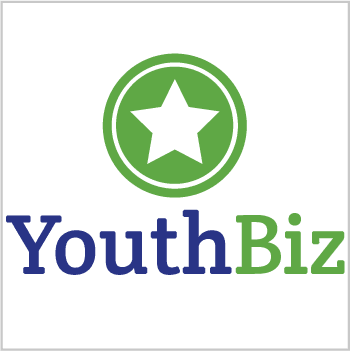 YOUTHBIZ PROGRAM SPONSORSHIP
Give thousands of youth the entrepreneurial skills that lead to a successful future.  For more information, contact Tobin Truslow at 303-320-3208 or ttruslow@yacenter.org.