The best way to accumulate wealth is to start NOW!
Save your money, get a summer job, invent something the world can't live without, or start your own business. Here are some savvy summer job ideas to get you started: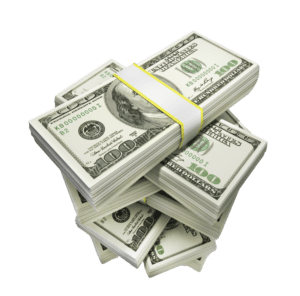 CLEANING SERVICES:
Washing windows, washing and waxing cars and boats, cleaning pools, cleaning aquariums, cleaning garages, cleaning small shops and businesses
CHILD CARE:
Babysitting, babysitter-finder service, babysitting for groups, summer play/park groups
ANIMAL CARE:
Pet sitting, working at a horse stable, dog walking service, gourmet pet treats, pet clothing, poop pick-up service
YARD WORK:
Mowing lawns, edging and weed-eating service, watering yards and garden beds, weeding service, cleaning gutters, sweeping
HOUSE SITTING/PET SITTING/PLANT SITTING:
Get mail and newspapers, water plants, feed animals
ARTS AND CRAFTS:
Bird feeders, bird houses, bandanas, hair ornaments, jewelry, paperweights, custom buttons, painted pots for plants
__________________
With a summer job, not only can you make money, but you will gain practical work/life experience, and have fun while doing it!