Be part of an entrepreneurial movement that's REALLY BIG!
Once again, Junior Achievement and Young Americans Center for Financial Education are partnering with Denver Startup Week to provide exciting opportunities just for you!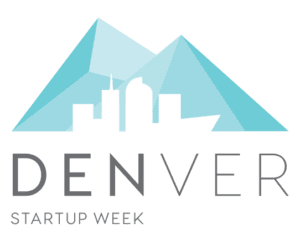 Denver Startup Week Youth Pass Pitch Challenge
Tuesday, September 17, 2019
1:00pm – 2:30pm
Commons on Champa
Ever wonder what it takes to pitch your business to a panel of "sharks"?  Come watch exceptional young entrepreneurs show you how it's done!  In this session, 4 groups of students, aged 12-18, will pitch their businesses for the chance to earn a coveted spot in the Denver Startup Week Pitch Challenge.  Contestants are youth entrepreneurs who have earned this opportunity through a rigorous application and audition process, establishing their rightful access to the Denver Startup Community.  Judges are prominent figures in the Denver entrepreneurship arena with the know-how to spot real potential.  Don't miss your chance to see the top youth business that will give the adults a run for their money at the semifinals!
YouthBiz Marketplace and Expo
Wednesday, September 18, 2019
3:30pm — 5:00pm
Basecamp, located at Skyline Park, 16th & Arapahoe Streets, Denver
YouthBiz Marketplace and Expo is a unique and exciting experience for the startup community to learn from each other.  Youth entrepreneurs, ages 6-18, will set up to sell products, present business plans, and network with the community.  This session is an excellent opportunity to learn more about the next generation of Colorado business leaders, as well as the potential to learn from them.  Businesses represent a variety of industries, backgrounds, and expertise.  Exhibit registration is first come, first served and can be accessed here. All registrants need to attend a brief info session on Thursday, September 12 from 5:30-7:00 p.m. at Young Americans Center in Cherry Creek.
All are invited to come listen to, learn about, and discover what these young entrepreneurs have to offer!
Making It:
Achieve Success in the Maker Movement at Any Age
Friday, September 20, 2019
2:00-3:30pm
Basecamp, located at Skyline Park, 16th & Arapahoe Streets, Denver
Makers come in all shapes and sizes, and even all ages! Join us as both youth and young adult entrepreneurs share their insights about Denver's Maker Movement.  Panelists will detail the evolution of their businesses, explaining how they sustainably grew from youth-based hobbies to serious, full-time revenue generators.  Business owners will highlight the key tools and resources in the Denver community and beyond that have propelled them to the next level as Makers.  The emcee? YOU! The audience will ask questions throughout this interactive session, so be prepared to step away with inspiration to start and grow your own business, big or small!
Youth Early Access
Friday, September 20, 2019
9:00am – 1:30pm (optional session 2:00pm – 3:30pm)
Basecamp located at Skyline Park, 16th & Arapahoe Streets, Denver
Guided by local business leaders, the Youth Pass – Early Access allows high school students a chance to participate in two or three of Denver Startup Week's most popular sessions, plus special sessions designed just for them. No prior business experience is necessary to attend this free one-day program. Lunch is provided!