Be part of an entrepreneurial movement that's REALLY BIG!
Once again, Junior Achievement and Young Americans Center for Financial Education are partnering with Denver Startup Week to provide exciting opportunities just for you!
All events are virtual this year, which means that more young entrepreneurs can participate than ever before.  We hope you can join us!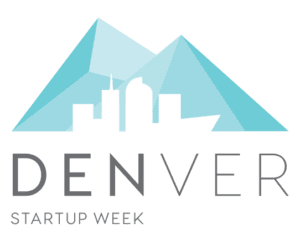 Denver Startup Week Youth Pass Pitch Challenge
Monday, September 14, 2020
4:00pm – 5:00pm
Virtual Event
How did two high school seniors win the 2019 Denver Startup Week Pitch Challenge? Come see, as another group of exceptional young entrepreneurs vie for the top spot in the Youth Pass Pitch Challenge. In this session, 4 groups of students, aged 12-18, will pitch their businesses for a spot in the 2020 DSW Pitch Challenge. Contestants are youth entrepreneurs who were selected through a rigorous application process, establishing their rightful access to the Denver Startup Community. Judges are prominent figures in the Denver entrepreneurship arena with the know-how to spot real potential. Don't miss your chance to see the top youth business that will give the adults a run for their money at the finals!
What We Can Learn from Young Makers
Tuesday, September 15, 2020
5:00-5:30pm
Virtual Event
Makers come in all shapes and sizes, and even all ages! Join us as both youth and young adult entrepreneurs share their insights about Denver's Maker Movement. Panelists will detail the evolution of their businesses, explaining how they sustainably grew from youth-based hobbies to serious, full-time revenue generators. Business owners will highlight the key tools and resources in the Denver community and beyond that have propelled them to the next level as Makers. Panelists include Maile McManis of Sewing with Smiles, Andrew Kurtz of A Designs, Hannah Doolittle of Simply Denver Soap Co, and Julia Doolittle of Olaf's Dog Cookies. The emcee? YOU! The audience will ask questions throughout this interactive session, so be prepared to step away with inspiration to start and grow your own business, big or small!