Be part of an entrepreneurial movement that's REALLY BIG!
Once again, Junior Achievement and Young Americans Center for Financial Education are partnering with Denver Startup Week to provide exciting opportunities just for you!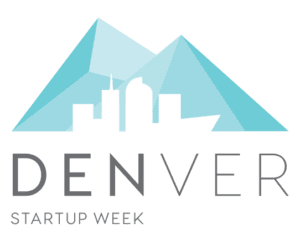 YouthBiz Marketplace and Expo
Tuesday, September 25
3:30pm — 5:00pm
Basecamp Launched by Chase for Business
1245 Champa Street
Stop by the Marketplace at the Sculpture Park (in Commons on Champa if inclement weather) and interact with incredible young entrepreneurs who go through all of the same challenges as adult entrepreneurs…plus going to school!  Enthusiastic youth will be pitching their ideas, showcasing their companies, and selling their products! Visitors can listen, learn, and discover what youth entrepreneurship is all about.
#MakeItHappen:
Tips for starting a business at any age!
Friday, September 28
2:00pm — 3:30pm
Polsinelli – Longs Peak
1401 Lawrence St. #2300 (23rd Floor)
Makers come in all shapes and sizes, and even all ages! Join us as youth entrepreneurs and adult entrepreneurs discuss their experiences and share their knowledge about Denver's Maker Movement. Panelists include successful youth entrepreneurs, Kerala & Jax Parikh co-owners of Glow + gather, Brenden Coney founder of Elevation Creations, and adult business owners Ariane Vigil owner of Teal Poppies, and Taylor Palmie founder and co-owner of Moore Collection who are making both amazing products and sizeable profits. The emcee? YOU! The audience will ask questions throughout the discussion. Step away with inspiration and ideas to start and grow your own business, big or small.
Youth Early Access – Friday, September 28
Youth Early Access allows students to experience Denver Startup Week while still in high school.
In small groups, students will be guided by local entrepreneurs through two or three of Denver Startup Week's most popular sessions. Students will also attend special sessions designed just for them.
This experience is perfect for budding entrepreneurs, but prior business experience is not necessary. This free, one-day program will get all attending students excited about the future!  For Early Access, register Here!